How a club rolled-out KTPS
Dean,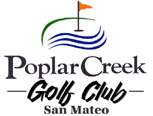 On behalf of the Board of Directors of the Poplar Creek Golf Club in San Mateo, CA, we would like to thank you very much for your TPS as well as your personal assistance in helping us customize for our particular tournament approach.
I know you have over 1000 clubs which have adopted your system but I thought I would share with you the process and the systems we put in place effective Oct 1.
I think we have created a very robust roll-out and would like to share with you and other clubs who are looking for ideas. You can go directly to our TPS page here: http://www.pcgc.net/tps.html
You will see how we chose to roll out your system which includes a 90-day break-in period as well as a Quick Facts, FAQ, Charts, Feedback Survey and the reduction table so all of our tournament players know where they stand. We had an extended committee of eight board members who contributed. This was no small undertaking but we are very pleased with the preliminary results.
Many thanks,
Handicap Committee
Poplar Creek Golf Club
San Mateo, CA