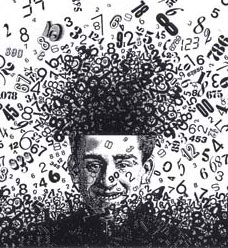 Golf Digest, September, 2008

Handicaps

Q: What does "bonus for excellence" mean?

A: To determine your Handicap Index, the USGA formula takes 96 percent of your 10 best differen-tials (adjusted scores taking Course Rating and Slope into consideration) from your last 20 rounds. Why 96 percent instead of 100? The USGA has added "bonus for excellence" into its system to give better players a slight advantage against higher-handicapped opponents.

Historically, the USGA wanted to reward the accomplishments of better players and recognize that high-handicappers' scores are harder to predict (wider range of scores and more room for improvement). The formula gives less-skilled golfers fewer strokes than they might need on average.

So if the handicap difference between two players is one stroke, the better player should win the match 53 percent of the time. For a six-stroke difference in handicap, the better player gains a one-shot advantage and should win 60 percent of the matches.

By Dean Knuth, Golf Digest Professional Advisor. Former senior director of the USGA handicap department, Knuth invented today's USGA Course Rating and Slope system.